The Prestigious Purple Antler Award
Once a year, the DS'ers of the world choose one individual to recognize for that person's tireless efforts to improve the DS and/or the DS community. The Purple Antler award is an annual award presented at the NAB DS User Group meeting and bestows the honoree with the title of "Honorary DS Artist."
The 2009 Purple Antler Award Winner: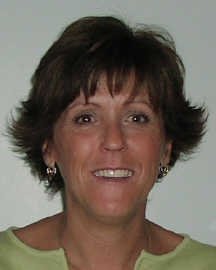 Marianna Montague
Avid DS Champion and Loyalist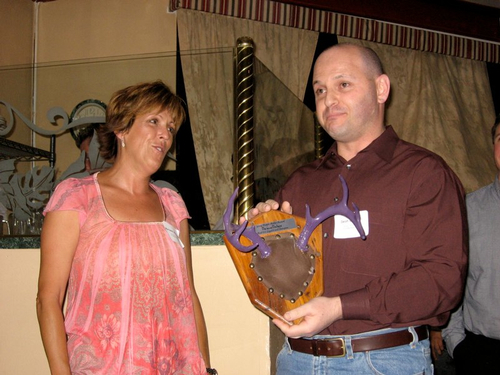 Sean Stall presenting Marianna with the Purple Antler Award
Sean Stall presented Marianna with the first ever Puple Antler Award at Yolies 2009 on Tuesday 21st April. Present were many DS users, plus Kirk Arnold and several other Avid execs.
For more information about this award, please see
Antlers and Schlitz!
Revised: May 1, 2009 4:40 pm